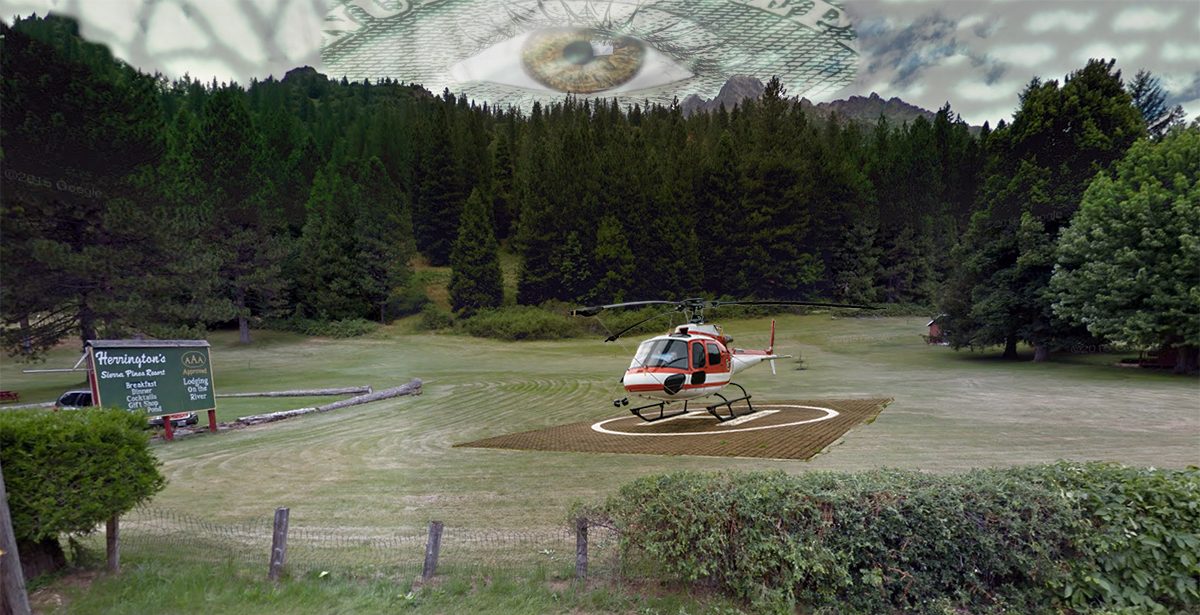 Herrington's of Sierra City, CA, built a helipad for the event, which they are not talking about.[/caption]
The Beacon has been invited to attend the 2021 Bilderberg Group Meeting. He issued this statement regarding accommodating a large number of protesters.
"I can't talk much about the invite," said Mr. LaPlante in an email. "But suffice to say, Bill Gates is a huge Beacon fan and personally invited me. You can only get in by invite. Or in the case of Alex Jones, you can force yourself in with a bullhorn, but that behavior normally doesn't get you to the good seats, if you know what I mean. The people of Downieville are going to kick his ass if he gets out of line. 'Nuff said."
According to the Sierra County Sheriff's office, they are indeed prepared.
"This is another one of those Flatlander studies that have no idea what they're talking about," said Sergeant Damon Alexander, the Administrative Operations Supervisor. "We're ready and have been ready for months. If we can handle bears and mountain lions, we can handle a bunch of Alex Jones protesters."
The 2021 Bilderberg meeting is set to kick off during the June 28th weekend.
About Post Author