[php snippet=1
Sierra City, CA — After the announcement earlier this year that the small Sierra Nevada town Sierra City will host the 2021 Bilderberg Group meeting, a new report from the Palo Alto-based Rundex Family Foundation has some troubling findings of the ability of the small Sierra Nevada hamlet to accommodate an influx of protesters.
"The data doesn't lie," said Rundex lead researcher Robert Colvin from his Mountain View, CA home office. "The town can't handle it. And frankly, I'm not sure they want to. There are only 47 beds/rooms in the town. This means Bilderberg protesters, not to mention the participants, and have to stay in Downieville. And our data suggests that the people of Downieville aren't, as one survey participant noted, 'going to put up with any of their shit.'"
Organizers from the annual private meeting of North American and European elites known as the Bilderberg Group announced late last year that they would be holding their annual conference at Herrington's Sierra Pines Resort in late June of 2021. According to chairman Henri de Castries, the site was chosen due to its remote location and convenient helicopter landing area directly across from the resort.
The Bilderberg Group, Bilderberg conference, Bilderberg meetings, or Bilderberg Club is an annual private conference of 120 to 150 people of the European and North American political elite, industry experts, and finance academia, and the media, established in 1954.  According to some, the Bilderberg Group is the leadership committee for the Council on Foreign Relations (CFR), IMF, World Bank, Trilateral Commission, EU, and powerful central bankers from the Federal Reserve, the ECB's Jean-Claude Trichet, and Bank of England's Mervyn King. To name a few.
The Location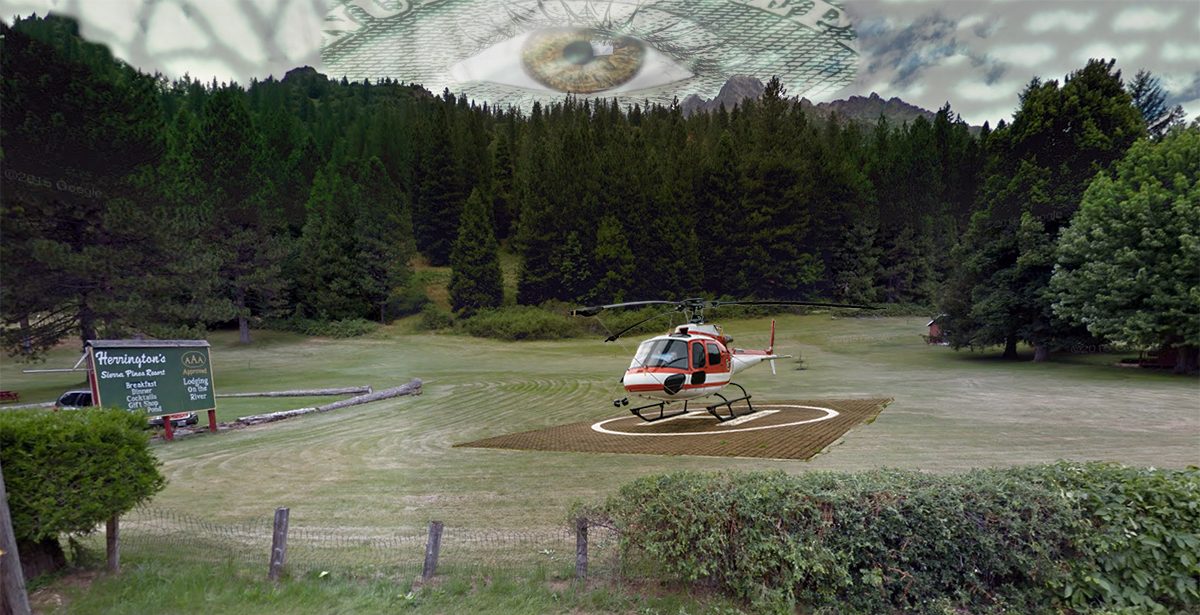 The Beacon has been invited to attend the 2021 Bilderberg Group Meeting. He issued this statement regarding accommodating a large number of protesters.
"I can't talk much about the invite," said Mr. LaPlante in an email. "But suffice to say, Bill Gates is a huge Beacon fan and personally invited me. You can only get in by invite. Or in the case of Alex Jones, you can force yourself in with a bullhorn, but that behavior normally doesn't get you to the good seats, if you know what I mean. The people of Downieville are going to kick his ass if he gets out of line. 'Nuff said."
According to the Sierra County Sheriff's office, they are indeed prepared.
"This is another one of those Flatlander studies that have no idea what they're talking about," said Sergeant Damon Alexander, the Administrative Operations Supervisor. "We're ready and have been ready for months. If we can handle bears and mountain lions, we can handle a bunch of Alex Jones protesters."
The 2021 Bilderberg meeting is set to kick off during the June 28th weekend.
About Post Author