Sacramento, CA — Everyone who knows Dustin Kemp of West Sacramento will tell you he's a hard worker. According to him, the 32-year-old Embassy Suites hotel night manager has 2 kids to support, rising rent to deal with, and 2 car payments he can't afford.
"I just got a raise," said Mr. Kemp when asked about his job, "but it's still not enough because everything is going up. I like my job, but I'm not sure I can afford to live here anymore."
Long and late hours are Dustin's usual routine, working ten-hour shifts at the Embassy Suites, where he also serves as the property's night auditor.
"I like it because you get to do a little of everything in the hotel business. You do the front and the back of the house. I even do some housekeeping from time to time."
Although Mr. Kemp is a top performer at his job, he had no desire to beef up his resume with "paranormal researcher."
"Yeah, so the other morning, I was heading home. You know, across the Tower Bridge. It was still dark out, and the Bridge had that mix of dark and yellow from the street lights. So I had to stop for the Union Pacific to cross, which was right on time. And as soon as the last car passed, I saw it on the right side of the bridge."
What Mr. Kemp saw was a shadowy, winged humanoid-like creature perched on the west-bound rail of the famous bridge. The Mothman is a creature first documented in the late 1960s and surrounded by the tragic collapse of the Silver Bridge in Point Pleasant, West Virginia. Since then, the Mothman has been spotted countless times in the United States. Some say it's a harbinger of terrible things. Others say it's an extraterrestrial life form with connections to aliens and perhaps the "Men in Black." Many think it has a more practical explanation: it's a hoax or produces mass hysteria.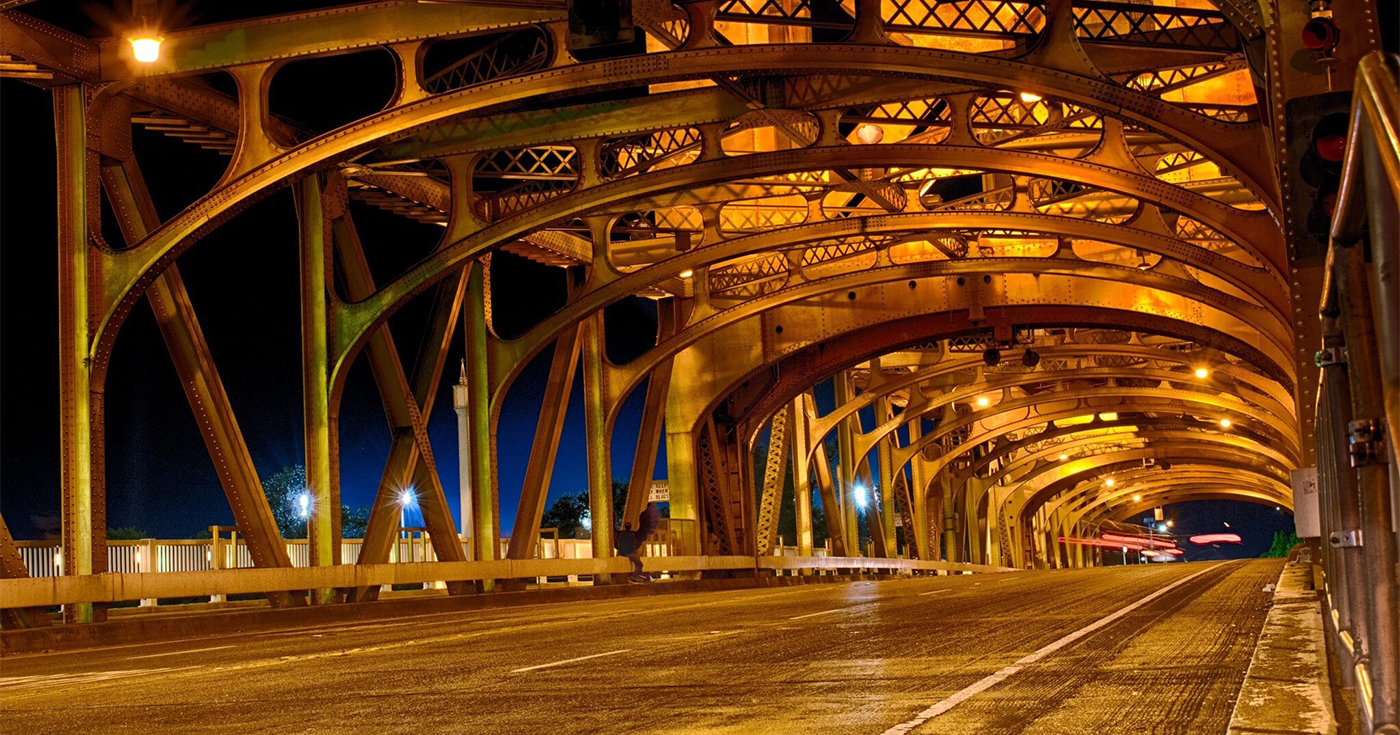 "I just sat there at the railroad crossing. At first, I thought it was some Emo kid dressed in black doing her thing or something. I mean, this town has all kinds.  But then it glanced over at me. Like, into my eyes from 50 yards away, and it scared the hell out of me."
According to Dustin, after he gathered his thoughts, he decided to drive across the bridge.
"So I got my phone out and snapped a picture, but right after that, the creature disappeared. I thought for sure it jumped off the side of the bridge, but I didn't see it go over," continued Kemp. "But I called the police anyway, just in case."
At the same time, Carlos Fuentes of Rancho Cordova, CA (28) had finished up his closing shift at Joe's Crab Shack located just below the bridge when he also witnessed the creature.
"I was just out back by the dumpster, dumping the grease when I heard this screeching sound from the bridge, you know? It was so loud. I didn't know how something could do that. So I looked up, and there was La Lechuza. Her wings were out, and I was terrified, but I managed to get a picture before it disappeared. I don't know where it went, but I ran back inside and hid just like my mother told me to do when I was a child."
The authorities arrived within four minutes, including a search and rescue boat below the bridge, according to Mr. Kemp, who was questioned for over 30 minutes by the police.
"I just told them what I saw and showed them my picture," explained Kemp, recalling the incident. "At first, they thought I was on drugs or something, but after showing them the picture, they said I could go."
Police search and rescue never found a body in the water, nor do they have any explanation of the dark creature nor its whereabouts.
About Post Author