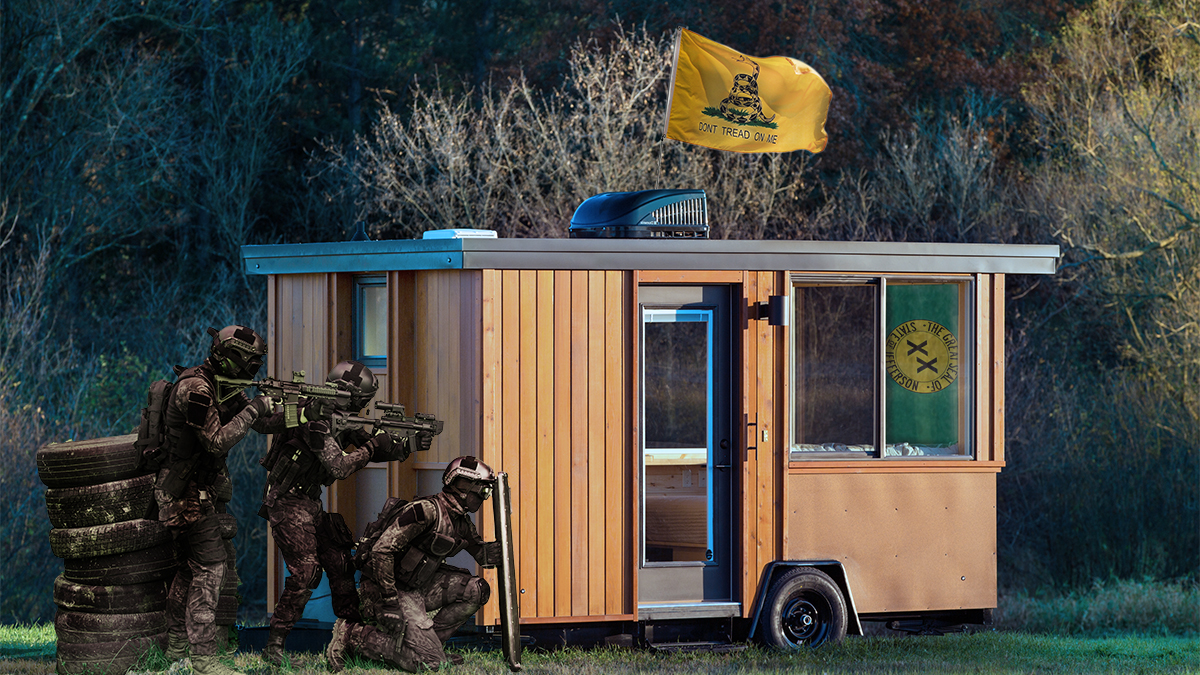 Nevada City, CA — A man wanted on multiple warrants surrendered peacefully nearly eight hours after barricading himself inside his tiny home Friday.
The standoff began at approximately 11:15 a.m. when deputies were called to investigate a domestic disturbance at Habitatts, a tiny home community located just outside Nevada City. An adult male had reportedly barricaded himself inside his bedroom/kitchen and was "acting extremely erratically," according to reports.
The man, later identified as 42-year-old Joseph Graham, has been described by his ecologically aware neighbors as "mentally unstable."
"Sure, he's a little crazy," said one Habitatt resident who asked not to be identified, "but this is what happens after years of societal conditioning."
Nevada County Fire and Rescue alerted residents to stay inside their micro-homes during the incident, which also prompted a precautionary lock-down at a nearby small business.
Police set up a perimeter around the suspect's 207 square foot home and called in Nevada County SWAT for support.
"It was kind of comical actually," said an officer at the scene, "we could have just transported his entire house to police headquarters."
After hours of failed negotiations, authorities discharged one miniature-sized tear gas canister inside the dwelling. Moments later, Graham surrendered without further incident.
About Post Author